Are you looking to transform the exterior of your home or business in Mount Martha? Look no further! Our professional exterior painting services by Unistar Painting are here to give your property a fresh and vibrant look. With our expertise and attention to detail, we can enhance the curb appeal and protect the exterior surfaces of your building. Whether you need a residential or commercial painting project, we've got you covered. Read on to discover the benefits of professional exterior painting services in Mount Martha and how it can revitalize your property.
Importance of Exterior Painting in Mount Martha
Mount Martha is one of those Melbourne suburbs which endure extreme Australian climatic calamities. Therefore, exterior painting is a crucial maintenance task that offers numerous benefits. Firstly, it improves the overall appearance of your property, making it more visually appealing. A fresh coat of paint can create a positive impression on guests, potential buyers, or clients. Additionally, exterior painting helps to protect your property from the harsh effects of the sun, rain, wind, and other weather elements. It acts as a shield, preventing moisture infiltration and reducing the risk of rot or mould growth.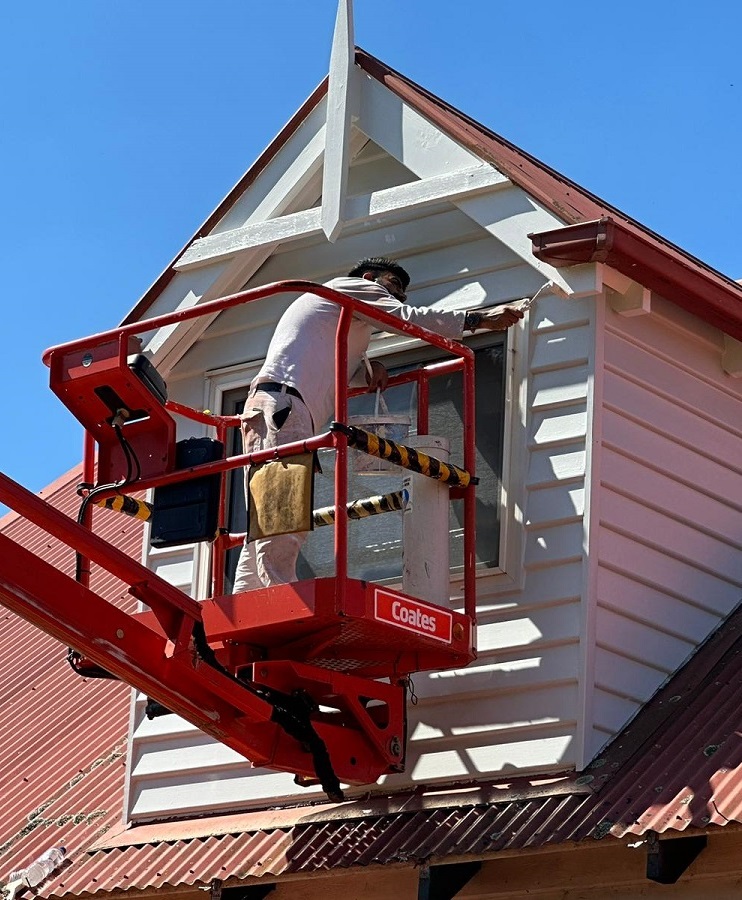 Residential Exterior Painting in Mount Martha
Give your home in Mount Martha a fresh new look with professional residential exterior painting services. Whether you want to update the colour scheme, repair damaged surfaces, or completely transform the appearance, our expert painters will bring your vision to life. We understand that your home is your sanctuary, and we take great care in providing a hassle-free painting experience, ensuring minimal disruption and delivering impeccable results.
Commercial Exterior Painting in Mount Martha
For businesses in Mount Martha, maintaining an attractive and well-maintained exterior is vital for creating a positive impression on customers and clients. Professional commercial exterior painting services can help you achieve a polished and professional look. Whether you own a retail store, office building, or restaurant, our skilled painters will work efficiently to minimise disruptions to your business operations while delivering outstanding results.
Hire Professional Painter in Mount Martha
When you are hiring a professional painter in Mount Martha for your exterior painting project, always look for a licensed and insured painter with a proven track record of delivering exceptional results. We at Unistar Painting have more than 10 years of experience in managing all the exterior painting needs in Mount Martha area. Feel free to read our customer reviews and check our portfolio which will give you insights into our expertise and professionalism. By choosing our reputable painting services, you can have peace of mind knowing that your project is in capable hands.
Contact Unistar Painting Today
Investing in professional exterior painting services in Mount Martha is an excellent way to enhance the beauty and protect the surfaces of your property. With the expertise of skilled painters, you can achieve a fresh and appealing look that withstands the test of time. Whether it's a residential or commercial project, our team is dedicated to delivering exceptional craftsmanship and customer satisfaction. Contact us today on 0430 210 560 to transform your property with our top-notch exterior painting services.