Welcome to Unistar Painting, your trusted source for top-tier painting services in Mt Eliza. If you're on the lookout for skilled local painters in Mt Eliza who can transform your property into a work of art, you've come to the right place. Our team is dedicated to bringing your vision to life, whether you're looking to refresh your home's interior, give your business a facelift, or embark on a complete house painting project.
House Painting Services in Mt Eliza
Everyone knows home is a reflection of the owner's personality, choice and style. At Unistar Painting, we specialise in house painting in Mt Eliza, aiming to create living spaces that inspire and invigorate. Whether you're seeking a fresh look for your interior, a complete exterior transformation, or a creative overhaul, our team of professionals is equipped to turn your ideas into stunning reality.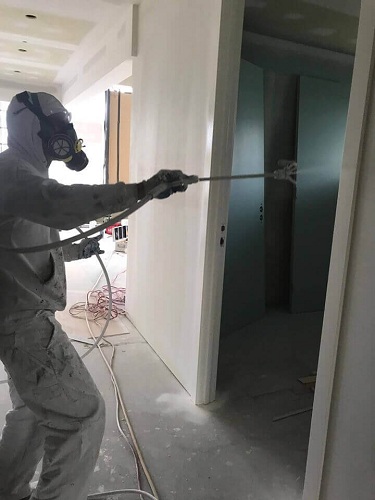 We initiate every house painting project with a comprehensive consultation to understand your specific preferences and objectives. Our experienced experts will assist you in selecting the perfect colour schemes, finishes, and paint types to create the atmosphere you desire. From meticulous preparation to the finishing touches, we take immense pride in delivering exceptional results that elevate the beauty and value of your home.
Best Local Painters in Mt Eliza
Choosing local painters in Mt Eliza is a smart choice for a multitude of reasons. Local knowledge is invaluable when it comes to understanding the unique characteristics, architectural styles, and climate conditions of the area. At Unistar Painting, we take immense pride in being part of the Mt Eliza community. Our local painters possess an in-depth understanding of the region, enabling us to offer tailored solutions that seamlessly blend with the local aesthetics.
Our expertise isn't limited to just painting; it extends to a profound appreciation for the distinctive charm and ambiance of Mt Eliza. We are committed to enhancing the beauty of your property while preserving the unique character of this beautiful community.
Commercial Painting Services in Mt Eliza
For businesses in Mt Eliza, maintaining a professional and inviting appearance is crucial for success. Unistar Painting offers specialised commercial painting services that cater to the unique needs of businesses in the area. Whether you own a retail space, an office complex, or an industrial facility, we have the expertise to transform your commercial property into an attractive and appealing environment.
We understand that commercial painting projects often come with tight timelines and budget constraints. Our team's efficiency and cost-effective approach ensure minimal disruption to your business operations while delivering high-quality results. We work closely with you to plan and execute the project on time and within budget, allowing you to focus on what you do best – running your business.
Painting Services Near Me in Mt Eliza
When you are looking for painting services near you in Mt Eliza, Unistar Painting is your local partner dedicated to providing superior craftsmanship and exceptional customer service. Our commitment to detail, use of premium-quality paints, and passion for excellence set us apart as the preferred choice for all your painting needs.
Unistar Painting is the go-to destination for house painting, commercial painting, and all other painting services in Mt Eliza. Contact us today on 0430 210 560 for a free estimate, and let us transform your property into a masterpiece that you'll be proud to call your own.