When you choose Unistar Painting in Clyde for the paint-job, you always get to serve none but professionals. Professional house painting services in Clyde by Unistar Painting not only displays a sense of luxury and lavishness but also has the power to transform your living space into something truly exceptional. The right choice of colours can make your walls appear wider or taller, allowing you to exert control over the perception of space in your home.
However, when it comes to house painting in Clyde, where you get your painting services matters just as much as the colours you choose. Professional painting services bring more to the table than just a steady hand; they ensure that the paint adheres perfectly to the surfaces and that your walls remain smooth and beautifully painted for years to come.
House Painting Services in Clyde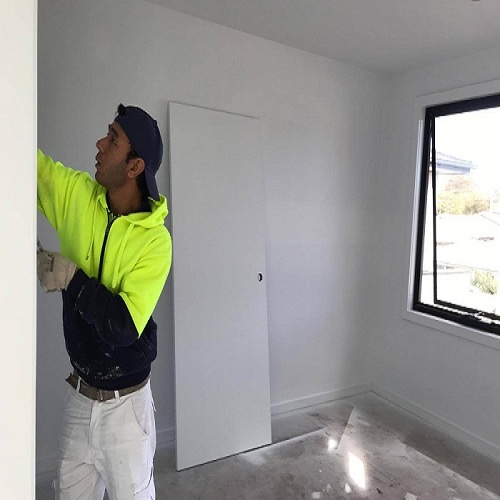 House painting services in Clyde are essential for both aesthetic and functional reasons. Whether you are planning to paint or repaint your home's interior and exterior, working with professional house painters is the key to achieving great-looking and long-lasting results.
At Unistar Painting, we take pride in offering top-notch painting services to our clients in Clyde. Our team of professional painters is committed to delivering exceptional results for your residential painting needs. We understand that your home is your sanctuary, and we aim to make it as visually appealing and comfortable as possible through our expert painting services in Clyde.
Our interior house painters in Clyde are dedicated to transforming your home into a masterpiece. We offer a wide selection of high-quality paints and finishes, ensuring that your interior space is not only visually stunning but also durable. Before applying any paint, our professional painters take care of pre-painting preparation, addressing cosmetic issues such as cracks and holes. Once the surfaces are immaculately prepared, we use high-quality, long-lasting paint to give your living spaces a vibrant and luxurious appearance.
When it comes to the exterior of your home, our professional house painters in Clyde are equally adept. We understand the unique challenges presented by the Clyde weather, including exposure to sunlight. That's why we offer a selection of top-quality paints that are UV-resistant, ensuring that they won't fade or deteriorate even with persistent exposure to daylight. Before applying the exterior paint, we conduct a thorough washing to remove dirt and grime, ensuring that the paint adheres properly and looks impeccable.
Most Trusted Local Painters in Clyde
As a dedicated team of local painters in Clyde, dedicated to delivering the best results for our clients. We approach each project with 100% commitment, ensuring that the final outcome meets and exceeds your expectations. Our experienced team remains results-focused throughout the painting process, ensuring that you achieve the precise look and quality you desire for your home.
At the end, whether you are considering painting the interior or exterior of your home in Clyde, professional house painters and painting services near you, like those offered by Unistar Painting, are the key to achieving a stunning and long-lasting finish. Don't leave the transformation of your home to chance; choose professionals who can provide top-notch painting services and bring your vision to life. With the right team of local painters, you can make your home in Clyde a true masterpiece that reflects your style and personality.
Looking for Painting Service Near You in Clyde?
Contact us with your query on 0430 210 560 now. Let us give your Clyde house a Midas touch and make it an aesthetic masterpiece.